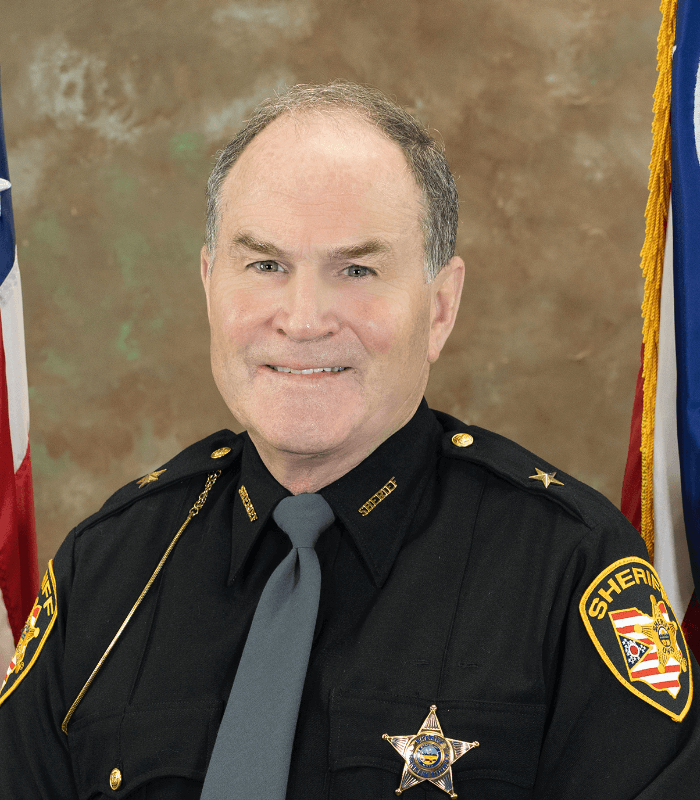 Sheriff Michael J. Navarre has been in law enforcement for more than 40 years. He began his career with the Toledo Police Department in 1977, working his way through the ranks before ultimately serving as chief of police for 13 years.
While with the Toledo Police Department, Sheriff Navarre was named the Toledo Police Command Officer of the Year in 1987. He also received the Medal of Valor in 1987 and the Professional Service Award in 1998.
After retiring from the Toledo Police Department, he was named chief of police for the Oregon Police Division, a position he held for nine years. On Jan. 4, 2021, Sheriff Navarre began his elected term as sheriff of Lucas County.
Throughout his career, Sheriff Navarre has served on several boards and committees, including the Ohio Collaborative Community Police Advisory Board, to which he was appointed by Governor John Kasich in 2015.
Sheriff Navarre earned a Bachelor of Science in criminal justice from the University of Toledo (UT) and graduated from the FBI National Academy in Quantico, Virginia. He received the Distinguished Alumni Award from UT in 2006.
Sheriff Navarre and his wife, Julie, have been married for more than 45 years. They have four children and seven grandchildren.